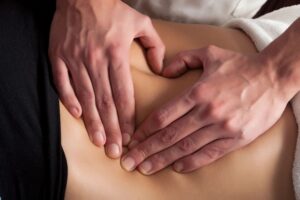 I feel physical therapy should be different than what has become the typical status quo for rehabilitation. Physical therapy at Flow PT and Pilates is 60 minute sessions with only one physical therapist. Treatment can be a combination of precise exercises, stretches, manual/hands on skills, balance training, and Pilates.
Treatments are determined by what is appropriate for your body and may include: soft tissue mobilization, myofascial release, mobilizations with movements (Mulligan), Maitland joint mobilizations, McKenzie technique, ART (Active Release Technique), Kinesiotaping, strain counterstrain, Thai massage techniques, acupressure, scar mobilization, and stretching.
What Can Physical Therapy at Flow Do For You?
I treat a wide variety of orthopedic injuries, though my favorite joints truly are the shoulder and ankle/foot complex. My other passion is treating women, especially in the prenatal and postpartum life phases. The variety of clinics I've worked in and continuing education courses I've taken give me the expertise to treat many different types of injuries and patients. I truly love the variety of people I work with and look forward to solving the problem with the patient.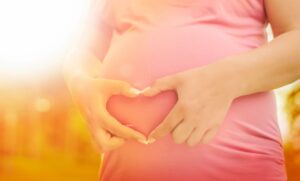 Physical Therapy for Prenatal and Postpartum Pain
This is one area of physical therapy that I truly enjoy. Pregnancy and postpartum are amazing times of change in a woman's life! These changes are physical, emotional, and social. The changes can impact a lot of things in woman's life, including her body and the way it functions and moves. While taking care of this growing being, it's important to take care of mom too. Prenatal and postpartum pain can occur in many ways and there are lots of options for treating the pain. You don't have to wait for it to "go away on its own with time" or accept that it is just "part of the process." I treat the following prenatal and postpartum pain:
Diastasis recti
Symphysis pubis pain
Low back pain (lumbar pain)
Upper/mid back pain (thoracic pain)
Sacroiliac (SI) joint dysfunction
Abdominal scar restriction
Urinary incontinence
Pelvic organ prolapse
Abdominal muscle weakness
General Orthopedic Injuries
Most people will suffer from at least one general orthopedic injury in their lifetime, even if it doesn't require treatment. Whether it's from poor posture, overuse, or just a silly misstep, injuries just happen. The following are just a few that I treat:
Rotator cuff impingement/tears
Ankle sprains
Neck pain
Bulging discs
Shoulder pain
Patellofemoral knee pain
Postural dysfunction
Sacroiliac (SI) joint dysfunction
Hip impingement
Hip bursitis
Back pain
Spondylolysis
Spondylolisthesis
Muscle strain
Compression fracture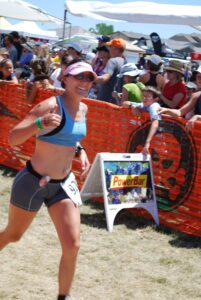 Sport/Athletic Injuries
I have always been involved in athletics in some form. It is what originally drew me to physical therapy. Living in San Diego and working with active duty military pushed my career solidly in the direction of sports rehabilitation for a while. My focus is on return to activity, not performance enhancement. I geek out on analyzing the movements it takes to complete a component of athletics. I treat the following athletic injuries and more:
Patellar tendonitis
Iliotibial band (IT) syndrome
Plantar fasciitis
Shin splints
Achilles tendon strain
Ankle sprain
Tennis elbow (lateral epicondylitis)
Golfer's elbow (medial epicondylitis)
Rotator cuff injuries
Cycling injuries (a bike assessment can be done)
Running injuries (a running assessment can be done)
Golf injuries
Post-operative Rehabilitation
Sometimes an injury is serious enough that surgery is required. The most successful outcomes occur when the patient, the orthopedic surgeon, and the physical therapist are all working together. I have rehabilitated many different patients from many different surgeries, including the following:
Rotator cuff repair
Total knee arthroplasty (replacement)
Total hip arthroplasty (replacement)
Shoulder labral repair
Discectomy
Laminectomy
Tendon transfer
ACL repair
Medial meniscus repair and/or debridement
Lumbar vertebral fusion
Hip (acetabular) labral repair
Mastectomy
Bunionectomy
"Change happens through movement and movement heals."

Joseph Pilates